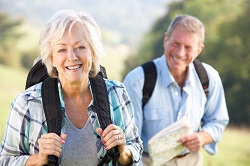 Hybrid life insurance policies offering leveraged long term care payouts are in demand as they provide both living and death benefits to the owner/insured.
Typically, these policies are used more for long term care benefits, but they do provide tax-free payouts at death.
Also referred to as asset based long term care, hybrid life policies offer an alternative to traditional long term care insurance. They function like hybrid annuity accounts except they are built off of whole and universal life insurance platforms which can offer additional tax advantages.