If you're looking for asset based long term care plans with supersized growth opportunities, you're in the right place. There are now two companies offering indexed LTC annuity plans.
One America State Life issued the first hybrid long term care annuity and EquiTrust recently released its proprietary version. Both credit interest based on the performance of certain indexes – like the S&P 500.
This is good news for those interested in comparing hybrid annuities.  Owners can now benefit from increased returns and larger payouts for long term care expenses.
The Evolution Of Indexed Hybrid Annuities
First, there were simple fixed annuities that worked much like bank CD's. Then there were fixed-indexed annuities that offered enhanced growth prospects without exposure to downside market risks. Next came hybrid long term care annuities that could only increase in value based on declared fixed interest rates.
But now, finally, there are indexed hybrid LTC annuity accounts. These policies offer the best of all worlds. We've written about hybrid annuities extensively and think they offer a great alternative to traditional long term care. You can read more about hybrid products here.
We've also written extensively about indexed annuities and what investors can expect from these popular accounts. You can learn more about indexed accounts here. Until recently, there hasn't been much competition for hybrid LTC coverage.
Consumers who are interested these products now have options. These unique accounts offer the ability to grow principal – and long term care benefits – by more than what's offered by fixed interest policies.
Popular Features Of Indexed LTC Annuity Accounts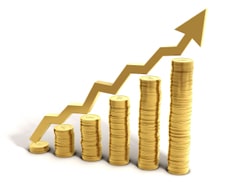 The most important feature is index-linked growth.
Indexed annuities offer opportunities to earn more when markets are going up. In great years, double-digit returns are possible.
But when the market goes down, your annuity value does not go down with it. Your interest growth is locked in each year and cannot be lost in future years. The annuity credits interest on your policy anniversary and then resets for a new year.
There is a fixed account available as well. You can invest in both fixed and indexed accounts in the same year. To diversify, you can invest a portion of your premium into the indexing accounts and the remaining funds in the fixed account. You can reallocate in future years on your policy anniversary. There are no charges/fees for reallocation.
When your annuity grows, your long term care benefits also grow. That's the goal. Invest in a policy that keeps up with inflation and provides substantial LTC benefits in the future. Many of our clients prefer growth options. This way they have more control over growth and can maximize future benefits.
These accounts from EquiTrust and State Life also allow for joint ownership. This eliminates the need for funding two policies when only one might be needed. You and your spouse can combine funds and put more money to work. And both spouses can draw LTC benefits from the annuity at the same time. That is a unique feature among many asset based LTC policies.
Other Important Features:
LTC benefits are available in all settings like: your home, assisted living, nursing home, etc.
Continuation of benefits (COB) rider allowing you to double your benefit pool
Lifetime benefit option that pays for LTC no matter how long you need it
Optional inflation protection can be purchased on COB rider
Increased benefits pools for healthy behavior
Accepts non-qualified funds, IRA's and existing annuities
Tax-free withdraws for qualified care (IRA's excluded)
Accepts only single premium deposits – cannot be funded over time
What If I Don't Use My Policy For Long Term Care?
The answer to that is one of the primary benefits of asset based LTC insurance. If you don't use or need them, then they pass to your named beneficiaries. This is much more advantageous than paying into a traditional long term care policy each year. And most importantly, you never have to worry about rates going up with a hybrid annuity. Your single premium pays for everything all at once.
And of course, you could always cash in your annuity or transfer the account value to another policy if you wish. It is a ten-year plan, however, so it would be subject to surrender charges in the first ten years other than for death.
Taking withdraws for long term care purposes is never subject to surrender fees. LTC benefit withdrawals can begin after one year. The annuity offers ten percent free withdrawals each year penalty free as well. Most of our clients avoid withdrawals (other than for long term care) as they want their annuity to grow each year.
Contact Us For Quotes, Illustrations And Information
These unique annuities from State Life and EquiTrust offer a lot of what our clients are looking for. Policy growth, larger benefit pools, wealth transfer, joint ownership, and healthy rewards are just some of the high points.
Our independent insurance agency specializes in hybrid long term care and asset based insurance planning. Please contact us for comparisons, illustrations, and information today!