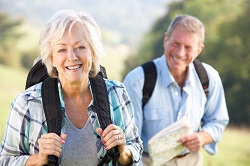 We offer Tennessee Medicare supplement insurance quotes from several carriers. If you are near age 65, losing group coverage, losing Medicaid or under age 65 and eligible due to disability – we can help.
Our relationship with multiple carriers allows us to provide Medigap rates direct to you. It's as if you've called each company to compare quotes, but without the hassle. We will provide insight on several providers at once.
We represent several affordable Medicare supplement providers in Tennessee, including: Aetna, Anthem, American Continental, Central States Indemnity, Combined, Equitable, Heartland National, Manhattan Life, Medico, Mutual of Omaha, United American, United Healthcare AARP, Western United Life, and many others.
The Medicare supplement marketplace is very competitive. Several new carriers enter the market each year. We keep track of all new offerings so our new and existing clients are aware who has the lowest rates.